Visitors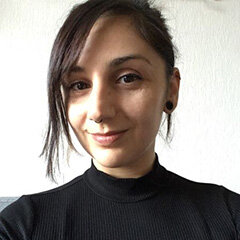 Xénia Farkas
While a Junior Research Fellow at the Institute of Political Science Centre for Social Sciences in Hungary, Xénia Farkas visited the Observatory as a Fulbright Researcher from September 2021 to February 2022. Her research focused on visual political communications on social media through visual content analysis and social semiotics.
---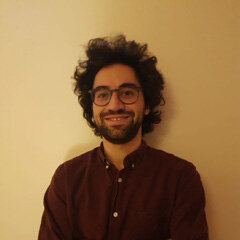 Francesco Pierri
Francesco Pierri visited the Observatory as a Ph.D. student at Politecnico di Milano where he worked under the supervision of Prof. Stefano Ceri and Prof. Fabio Pammolli. There his research focused on understanding (dis)information diffusion on online social networks. Francesco worked on vaccine misinformation and predicting its impact on vaccine rollout during his Fall 2021 visit to OSoMe.
---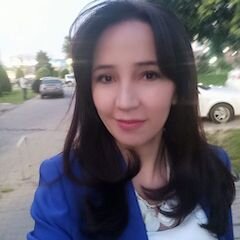 Anora Sodikova
Anora Sodikova is a journalist who focuses on subjects like free speech, social justice, and women's rights. She is the editor-in-chief of rost24.uz, one of the most popular news sites in Uzbekistan. She is best known in Uzbekistan for her critical opinion against the established government. She has won national and international awards for covering problems of social inequality, vulnerable groups. and corruption. She has a Master's Degree in Political Science from World Diplomacy and Economy University of Tashkent and graduated in Journalism from World Languages University of Tashkent. Ms. Sodikova visited the Observatory through the Hubert H. Humphrey Fellowship Program.
---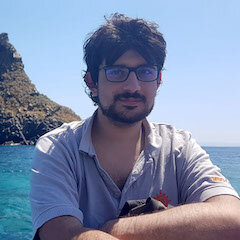 Giulio Cantone
Giulio Cantone visited the Observatory during the 2021-2022 academic year as a Ph.D. student from the University of Catania in Italy. While at OSoMe, he focused on coordination manipulation of online review systems.
---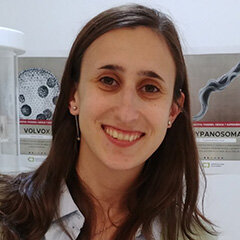 Antonela Tommasel
Antonela Tommasel is a Researcher at CONICET, working in the Recommender Systems group at ISISTAN Research Institute in Tandil, Argentina. Her main research interests include social computing applications of machine learning and recommender systems. During her Spring 2022 Fulbright visit to the Observatory, Antonela worked on the effects of friend and content recommendation algorithms on online trust and diversity.
---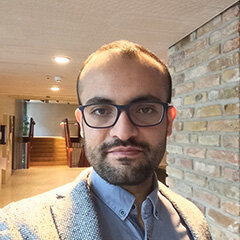 Abdullah Alrhmoun
Abdullah Alrhmoun is a Ph.D. candidate in Network Science at the Central European University. His research interests include the real-world use of data analytics, including quantification, text mining, and natural language processing. Abdullah visited the Observatory as a part of the NSF-funded AccelNet-MultiNet exchange program in Spring 2022. During his time with OSoMe, he focused on the analysis of social network interactions between social bots and humans.
---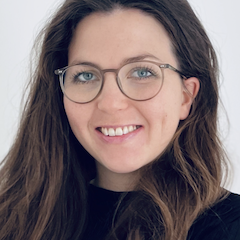 Laura Jahn
Laura Jahn visited the Observatory in September 2022 as a Ph.D. Fellow. During her visit, Laura collaborated with Prof. Filippo Menczer and his group on a paper about friction strategies--employed to curb the production of misinformation and harmful online content. Her Ph.D. project at her home institution, the Center for Information and Bubble Studies at the University of Copenhagen, investigates attention economics, informational social influence, and social bots using a mix of social media data, machine learning and econometric tools, and agent-based modeling/computer simulations.
---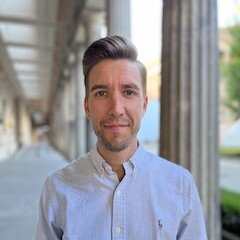 Dennis Steffan
Dennis Steffan is a postdoctoral researcher at the Institute of Journalism at TU Dortmund University who visited OSoMe in September 2022. During his visit, he collaborated with Prof. Betsi Grabe on a project about multimodal news framing of elections campaigns. His research focuses on political communication, social media, multimodality, and comparative research.
---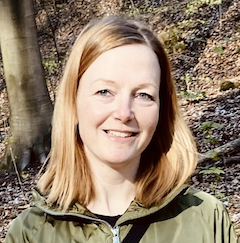 Indra Bock
Indra Bock is visiting OSoMe in October 2022. She is a Ph.D. student at Bielefeld Graduate School in History and Sociology and a research fellow at Zeppelin University in the 3B Bots Building Bridges project. Her background is in qualitative social research and media sociology. Indra's work surrounds human-robot interaction as well as automated communication in Online Social Networks and its influence on political opinion formation. During her time at the Observatory she is working with Prof. Alessandro Flammini, Prof. Filippo Menczer, and Kai-Cheng Yang on the detection of bot-like activities in political conversations on Twitter.
---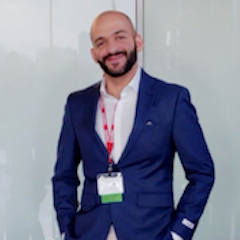 Sameer Karali
Sameer Karali joins OSoMe as a Visiting Research Scholar in conjunction with the Institute for the Study of Contemporary Antisemitism at Indiana University. He graduated from the Luddy School of Informatics in 2021 with a Master of Science in Informatics. Sameer obtained his Bachelor of Science in Informatics from Indiana University, Kokomo. His focuses are on data analysis and cleaning data as well as scrapping data from social media platforms. He has expertise in major frameworks and programming practices such as Java, Python, PySpark, Mongo DB, Django, and AWS. Sameer has experience in modeling data as well as in robotics. He is the co-author of "Approximate Quality Assessment with Sampling Approaches" (2019) and the author of "Comparative Analysis of Sampling Methods for Data Quality Assessment" (2021).