Ben Serrette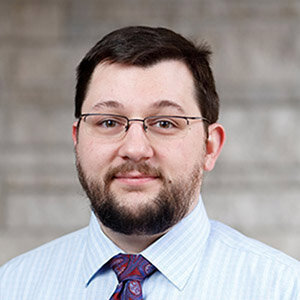 Ben Serrette (sir-RHET) is the Director of Information Technology at IU's Observatory on Social Media. As IT Director, he leads the OSoMe IT Team in supporting OSoMe's Mission. Before joining OSoMe full time, he worked as the IT Director for the IU Network Science Institute and served for over 6 years as IUNI's Lead Software Engineer and Web Developer.
He has a bachelor's degree in Management of Information Systems from the University of Louisiana at Lafayette and a Master of Human-Computer Interaction Design from Indiana University's School of Informatics. Ben has been building websites since the late 1990's and, prior to IU, he worked for a local Bloomington start-up, a web design firm, and on various other web-related projects.
Beyond web development, Ben is an accomplished illustrator and comic artist. For years, he's been trying to combine his love for comics with his skills as a web developer. He's worked on a variety of comic-related projects to varied levels of success.